… to Mas­ter Fly Casting.com!
  
…
Gal­latin River .… rec­og­nize this spot ?
…from the Movie "A River Runs Through It"
… this is where they filmed the "Float your Hat" scene … I caught some really nice fish at this exact spot !
A very spe­cial place, for sure!
 

If you are inter­ested in learn­ing about the sport of fly fish­ing or
look­ing to improve your cast­ing pre­sen­ta­tion … which means more and big­ger fish,
we think you are at the right place!
  Jim Valle      
CI, THCI, MCI, BOG  
 As your host it is only fair to tell you a lit­tle about my cre­den­tials.  Cur­rently resid­ing at the Jer­sey Shore I have been fly fish­ing for more than 40 years in both fresh and salt water.  I hold every Cast­ing Instruc­tor Cer­ti­fi­ca­tion the Fed­er­a­tion of Fly Fish­ers offers and have recently been elected to the Board of Gov­er­nors and as you will see through­out the site I have taught with many notable fly cast­ing celebri­ties around the world. I have even, at one time, offered to give cast­ing lessons to the Pres­i­dent.  (dou­ble  click this audio) White House 
My first expe­ri­ence with a fly rod came at the hands of Ran­dal Kauf­man the for­mer owner of Stream­borne Fly Shop in Tigard, Ore­gon almost 40 years ago, we became instant friends.  I now fish the "Salt" from New Jer­sey to Rhode Island and the Florida Keys. My fresh­wa­ter fish­ing includes the streams of the North­east at least an annual return to the Pacific Northwest.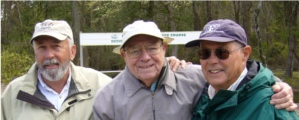 Since then I have been priv­eledged to teach with Lefty Kreh, Gordy Hill, Tom White, Joan Wulff, Bruce Richards, Al Buhr, Flip Pal­lot, Steve Rajeff, Tim Rajeff, Ally Gowans (Scot­land), Den­nis Grant (Nova Sco­tia), Raf­faele Mas­caro (Italy), Chris Sepio (Canada) and many, many oth­ers all around the world, most of whom have become close friends.…
Fly Fish­ing and Friend­ships just seem to go hand in hand!
…Always some­thing spe­cial to see allong the
way!
Fly Cast­ing Bio from Som­er­set Fly Fish­ing Show: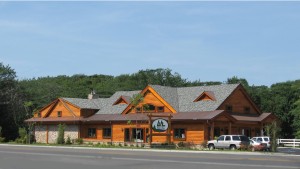 Jim teaches both Sin­gle Hand and Two Hand/Spey Cast­ing. His teach­ing cred­its include Clin­ics, FFF Con­claves, Col­lege Courses, Cast­ing For Recov­ery, Project Heal­ing Waters, FFF Youth Pro­gram, Boy Scouts of Amer­ica (Fly Fish­ing Merit Badge Counselor) and LL Bean Out­door Dis­cov­ery Schools.  Jim is the Fly Fish­ing Pro at L&H Woods and Water in Wall Town­ship, NJ, and a mem­ber of the G Loomis Pro Staff.
Browse the site and email me if I can help you or your group become bet­ter fly casters.  
Thanks,
 Jim Valle   CI, THCI, MCI, BOG
Sched­ul­ing / Pre­sen­ta­tions / Instruc­tion / Rates / Ques­tions .…please email MasterFlyCasting@gmail.com 
I Look for­ward to cast­ing together!
" There is no place I fit so well as a stream,
No human edi­fice I find so beau­ti­ful as woods and water.
Fish­ing ties me into the world of water and the anmi­mals it contains,
Into mys­tery and  some­thing prim­i­tive and valu­able inside me."
~Seth Nor­man ~