… to Master Fly Casting.com!

…
Gallatin River …. recognize this spot ?
…from the Movie "A River Runs Through It"
… this is where they filmed the "Float your Hat" scene … I caught some really nice fish at this exact spot !
A very special place, for sure!
If you are interested in learning about the sport of fly fishing or
looking to improve your casting presentation … which means more and bigger fish,
we think you are at the right place!
Jim Valle
CI, THCI, MCI, BOG
As your host it is only fair to tell you a little about my credentials. Currently residing at the Jersey Shore I have been fly fishing for more than 40 years in both fresh and salt water. I hold every Casting Instructor Certification the Federation of Fly Fishers offers and have recently been elected to the Board of Governors and as you will see throughout the site I have taught with many notable fly casting celebrities around the world. I have even, at one time, offered to give casting lessons to the President. (double click this audio) White House
My first experience with a fly rod came at the hands of Randal Kaufman the former owner of Streamborne Fly Shop in Tigard, Oregon almost 40 years ago, we became instant friends. I now fish the "Salt" from New Jersey to Rhode Island and the Florida Keys. My freshwater fishing includes the streams of the Northeast at least an annual return to the Pacific Northwest.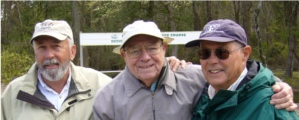 Since then I have been priveledged to teach with Lefty Kreh, Gordy Hill, Tom White, Joan Wulff, Bruce Richards, Al Buhr, Flip Pallot, Steve Rajeff, Tim Rajeff, Ally Gowans (Scotland), Dennis Grant (Nova Scotia), Raffaele Mascaro (Italy), Chris Sepio (Canada) and many, many others all around the world, most of whom have become close friends….
Fly Fishing and Friendships just seem to go hand in hand!
…Always something special to see allong the
way!
Fly Casting Bio from Somerset Fly Fishing Show: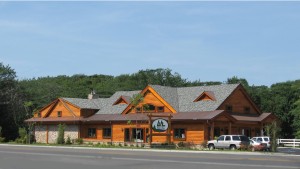 Jim teaches both Single Hand and Two Hand/Spey Casting. His teaching credits include Clinics, FFF Conclaves, College Courses, Casting For Recovery, Project Healing Waters, FFF Youth Program, Boy Scouts of America (Fly Fishing Merit Badge Counselor) and LL Bean Outdoor Discovery Schools. Jim is the Fly Fishing Pro at L&H Woods and Water in Wall Township, NJ, and a member of the G Loomis Pro Staff.
August 2014, Recipient of the Mel Krieger Casting Instructor Award
by the International Federation of Fly Fishers

Browse the site and email me if I can help you or your group become better fly casters.
Thanks,
Jim Valle CI, THCI, MCI, BOG
Scheduling / Presentations / Instruction / Rates / Questions ….please email MasterFlyCasting@gmail.com
I Look forward to casting together!
" There is no place I fit so well as a stream,
No human edifice I find so beautiful as woods and water.
Fishing ties me into the world of water and the anmimals it contains,
Into mystery and something primitive and valuable inside me."
~Seth Norman ~