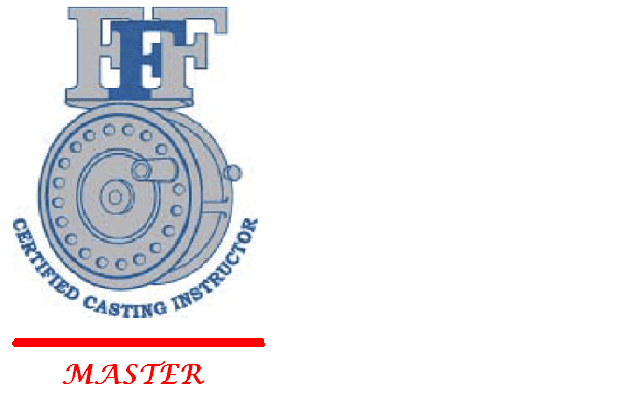 July 15, 2011
Jim is Elected to the Casting Board of Governors of the Federation
The Federation of Fly Fishers is an International Organization dedicated to the Conservation of our Natural Waters through Education. We feel that the best stewards of our fishing resources is an educated Fly Caster. www.fedflyfishers.org
History of the Federation (from FFF website)
The Federation of Fly Fishers is a 43 year old international non-profit organization dedicated to the betterment of
the sport of fly fishing through Conservation, Restoration and Education. The Federation of Fly Fishers and its Councils are the only organized advocate for fly fishers on a national and regional level in the USA and now we are international.
The idea to create a national federation of fly fishing clubs by people who also were willing to take action, seems to have sprung up on both coasts in the early 1960's. In June 1965, the first Conclave of the Federation of Fly Fishers took place in Eugene Oregon and was hosted by the McKenzie Flyfishers. It was immediately a national organization with the inclusion not only of West Coast fly fishing clubs, but also the Theodore Gordon Flyfishers from New York. Twelve clubs had joined the Federation by the end of 1965, and by the second Conclave held at Jackson Hole Wyoming in September 1966, the number of clubs had risen to 29.
"
It occurs to me that a loose federation of fly fishing groups could be of considerable value
".

letter from Lee Wulff to Bob Wethern of the Flyfishers Club of Oregon May 27, 1964
Lew Bell and Lee Wulff presented the first draft of the Constitution at the 1965 meeting, and Wulff suggested the reel emblem of the Federation. Many other nationally known fly fishers were present, including Ted Trueblood, Ed Zern, Pete Hidy and Polly Rosborough. A new creation, one that would represent the interests of fly fishermen was underway, and as time passed the famous who affiliate with the FFF seems to have included just about anybody who was anyone.

Today the FFF has grown to over 300 clubs, and the organization is moving more and more toward being an organization comprised of individual members. Our goal is to support fisheries conservation and educational programs for all fish and all waters. Anywhere fly fishers have an interest, the FFF can and does play a role.
Conserving, Restoring, Educating Through Fly Fishing
Federation of Fly Fishers Strategic Plan
Adopted February 1, 2010
The FFF holds a firm and abiding conviction that fly fishing as a way of angling gives to
its followers the finest form of outdoor recreation as well as a unique connection to the
natural world and aquatic environments. Our broad goal is to maintain and further fly
fishing as a sport, and, through it promote and conserve angling resources, inspire
angling literature, advance fellowship and a broader understanding of all anglers in true
sport. –
From the preamble to the FFF bylaws, 1965.
This guiding principle of the Federation of Fly Fishers is as relevant today as it was in
1965. For over 40 years, the FFF has responded to threatened fisheries and educated
thousands of new anglers. The FFF can boast about remarkable accomplishments, such as making catch-and-release, a widely used practice. Today, fly fishing remains a sport that gives its participants a unique connection to a natural world facing new challenges. Understanding these new challenges, the Federation of Fly Fishers has identified new operational strategies to tackle issues relevant to the modern day fly fisher. Our mission and vision remain constant – The Federation of Fly Fishers is dedicated to
Conserving, Restoring, and Educating through Fly Fishing
.
Mission: The FFF seeks recognition and protection for native fishes, restoration of aquatic habitat, and provides educational materials and services that promote the skills, health, confidence, and environmental awareness of individual fly fishers.
Is fly fishing important to you? Consider these questions:
Would you like to enjoy fly fishing even more?
Are you interested in improving your casting and tying skills?
Do you believe that helping kids learn about fly fishing is important?
Are you concerned about declining fisheries resources?
Expand public awareness of important aquatic issues
Inspire a sense of responsibility, and conservation ethic in our youth by introducing them to outdoor recreation
Protect threatened waters and native habitats for future generations
Provide resources for fly fishing educators and professionals
Protect the history and traditions of fly fishing
Build the fly fishing community by sharing knowledge and experiences
And there are additional benefits for FFF members:
FFF's magazine the Flyfisher delievered to your door
Dozens of FFF educational and how-to books and booklets
Opportunity to contribute to conservation programs for all fish in all waters
Active focused programs for teaching our children and grandchildren